marketplace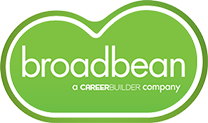 Broadbean Technology
Social media:
"L'Oréal chose Broadbean because the software is practical and easy to use. It saves Recruiters time and simplifies their daily work, so they can concentrate on their higher value-added duties and recruiting candidates." Guillaume Pitoiset International Recruitment Project Manager, L'Oréal
Broadbean is a smart, innovative, global recruitment technology business. We help recruiters to reach candidates in a fast, effective and efficient way. We integrate, partner and work together with complimentary tech businesses and job boards, to make sure the recruitment process is everything you need, not just what you can have.
PRODUCT OVERVIEW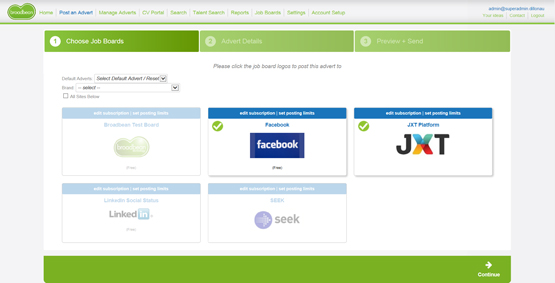 Broadbean is the global leader in providing sophisticated, yet easy-to-use candidate sourcing tools that help recruiters improve efficiency and increase return on investment. Our software as a service (SaaS) makes it easy to distribute jobs and search for talent online, while providing tools that optimise your recruitment process and integrate internal systems. Broadbean's analytics give insight on your most successful sourcing channels and provide metrics to increase effectiveness, ultimately lowering the cost of your online recruitment spend.
Broadbean helps over 110,000 users, ranging from one-person staffing agencies to international corporations, to recruit people online. We do this by being open to integration with market leading CRM technology and Applicant Tracking Systems.
TOP 3 KEY FEATURES
1
Job Advert
Distribution
3
Recruitment
Data Management
INTEGRATED SERVICES
A detailed integrated services overview should be easily digested, detailing the integration offering, its benefits, and features.
Benefits of Broadbean
Save Time:
Post to multiple destinations via one interface, one login.
Post to all social media sites including Facebook, Twitter, LinkedIn.
Visibility into current posting status.
Real-time access to reports.
Save Money:
Quick access to board performance by users, teams or offices.
Admin control allows credit management.
Reduce wasteful postings and spend.
Source tags enable effective ROI tracking in your ATS.
Ability to access free sourcing channels through your account.
TALK TO SALES REPRESENTATIVE
Please complete the form to request a demonstration, discuss your needs, purchase solutions, or ask additional questions.