marketplace
"Our transition to Jobscience ATS Software has been the best decision that we have ever made." - Sara Menke | Premier Staffing CEO
Jobscience gives recruiters the tools that lead to a new way of thinking…Candidate-centric, data-driven, targeted and personalized through technology. We deliver the first end-to-end recruitment system that mirrors the modern sales & marketing platform: candidate relationship management, recruitment analytics, and modern marketing automation. Native to salesforce.com, Jobscience operates mobile, social and in the cloud, with easy access to data to help recruiters raise their game. The choice of our global customers. That's The Science of Recruiting. Want to see Jobscience in action? Sign up for a free demo today.
Supported Regions
Worldwide
PRODUCT OVERVIEW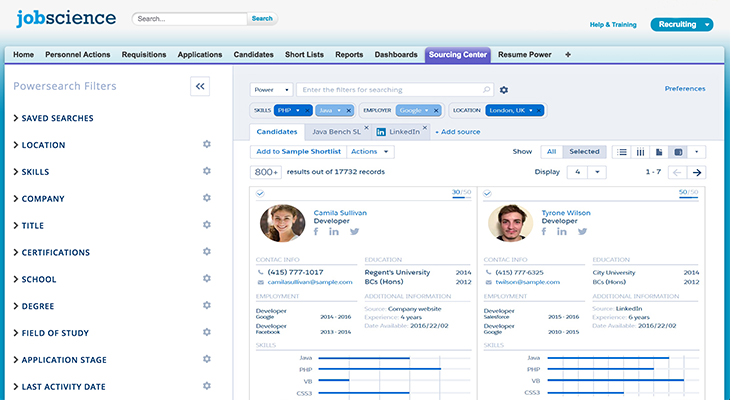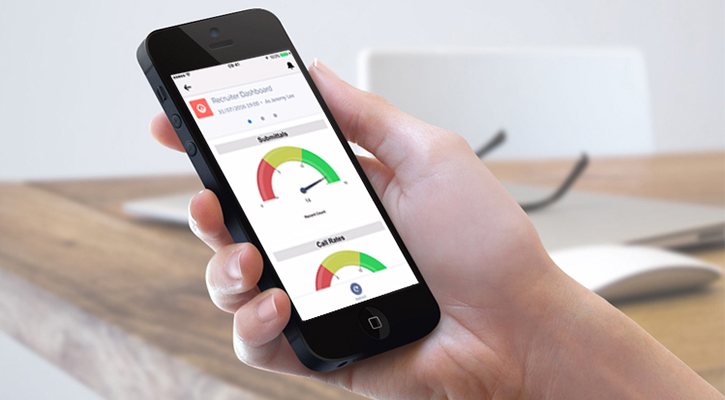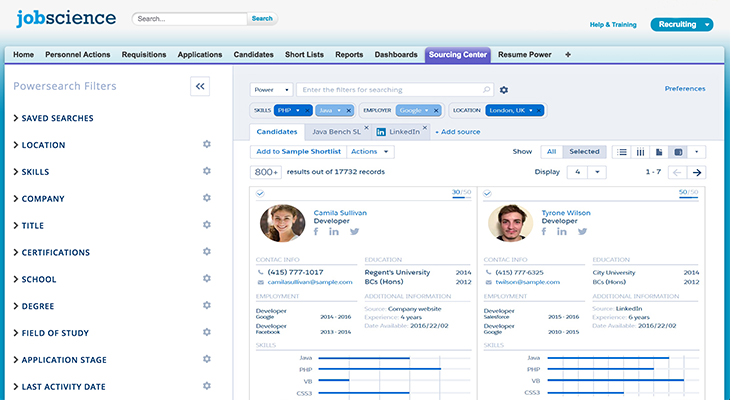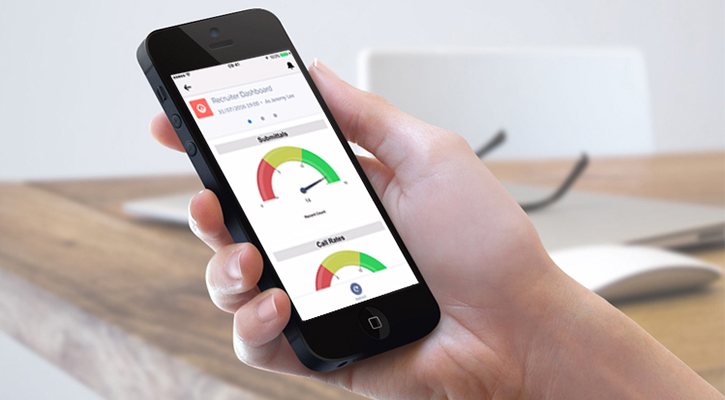 Founded by leaders of an executive retained search firm, Jobscience uniquely weaves together recruiting domain expertise and thought leadership with the world's #1 CRM platform, Salesforce.
As one of the industry's leading cloud-based recruitment automation applications, Jobscience eliminates mindless tasks so you can focus on what matters most — business growth and the competitive edge. Whether at the office or on the road, Jobscience optimizes your productivity by putting all the front-to-back office tools into the hands of recruiters, account managers, and leadership. The results: more placements, superb real-time visibility into the health of your revenue pipeline, and efficient collaboration between your clients, candidates and employees.
By meeting and exceeding the requirements of 700 agencies and corporations over the past decade, Jobscience has concentrated best practice for recruiting technology into a turnkey application.
Service Features overview
The #1 recruitment ATS software on the Salesforce Platform
Delivers an end-to-end recruitment system that mirrors the modern sales & marketing platform
CRM and Applicant Management System
Dashboards and real-time reporting, use pre-defined, easily create your own.
Timesheet Management and Community Portal for contractors and customers
Reference, Assignment and Forms Management
Present and Speed Review candidates efficiently and effectively
Ability to Job Match candidates to current assignments/Job orders
Microsites / Advanced External Searches
Training and Premier Support available with Global Option
Social Setup, Custom Job Board
PowerSearch. - Quickly scan and filter your database for the best candidates for a particular Job Order with Jobscience JFactors.
Sourcing Centre - Gives users the functionality to manage your candidates all in one place. From searching candidates within the database to applying them to jobs, Sourcing Centre provides all the features.
Shortlists, Questionnaires, Reference, Presentations
Flexible Data Migration/Implementation
Leveraging Salesforces leading multi-tenant, cloud infrastructure, you get the trust and security that over 100,000 salesforce enterprise customers depend on to run their business.
TOP 3 KEY FEATURES
Applicant Tracking
An all in one applicant tracking solution to source, manage and place your candidates with fewer clicks
CRM
Built on the Force.com platform, Jobscience allows you to stay in touch and build your relationships with your candidates and contacts.
Cloud-based and Mobile Platform
Jobscience operates mobile, social and in the cloud allowing easy access to data to help recruiters raise their game.
INTEGRATED SERVICES
Our partnership with JXT has resulted in Jobscience being able to provide clients with a proven digital marketing solution that seamlessly integrates, resulting in a unique offering that provides our joint clients with the ultimate solution.
With the purchase of Jobscience, users are given access to the world's largest collection of B2B apps on the AppExchange. Salesforce AppExchange provides more tools to recruiters to help grow and improve their businesses alongside Jobscience.
TALK TO SALES REPRESENTATIVE
Please complete the form to request a demonstration, discuss your needs, purchase solutions, or ask additional questions.