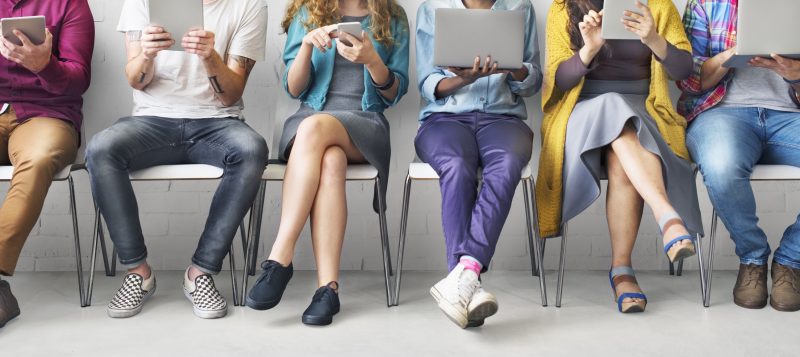 5 Tips to Digitise Your Employee Referral Scheme
Employee referral programs are instrumental to the growth and success of fast-growing companies. When digitised, employee referral schemes become more efficient, easier to navigate and ultimately, more effective. Every company should have a strategy of how they can gain new employees through a digitised referral program.
Here are some tips that may help you with your employee referral scheme:

1. Make the Program Easy to Understand

Your employee referral program should be easy to understand. If the program is not incentivised or easy, your employees are unlikely refer people. Therefore, it's imperative to have a system in place that's intuitive to use and requires little or no effort. The only thing worse than not having a referral scheme is having one that is unused!

2. Code It
Your employee referral program needs to have some level of credibility associated with it in order to have long-term success. It will be easy to track employee referrals with an employee referral or employee code. An automated tracking service is recommended to reward employees faster. 

3. Leverage Social Media
Devise a referral program that will get your employees involved and allow them to share your employer brand through social networks. Your program should be tied to Facebook, LinkedIn, and Twitter. Facebook and LinkedIn are some of the most valuable social media tools in the recruitment process.
4. Harness Your Recruitment / HR Team
Your recruitment team should be posting job openings regularly through social media, and be using an ATS with the capability of tracking which candidates are the result of employee referrals. All of your ad posts on social should have a great, eye catching 'hook' with a proper call-to-action.

5. Utilise Employee Networks

Internal alerts can be set up to remind employees to share job postings and messages to their own social networks. These social media methods will also allow you to target key candidate groups and are highly effective for employee referrals when used properly. Utilising your employees' social networks is one of the most powerful ways to showcase your employer brand.

You can digitise your employee referral scheme by following these simple tips. It's easy to get started, and there are numerous tools available to help you if you are not familiar with the process. Step-by-step, you can add something from this referral scheme to help you improve and digitise your strategy.

If you want to learn more about your employee referral program, don't hesitate to get in touch – we can help you learn more about your options. We'll help you devise a digital strategy that will promote growth within your organisation.