One-Click Apply for JXT and JobAdder Integration
JXT Global Introduces One-click Apply for JobAdder clients.
JXT has released One-click Apply for JobAdder. If you're a JobAdder user, your candidates' experience has just got a whole lot better!
Today's society is time-poor, and more and more people are on the go while they are searching for their next career move. Whether on a train or a bus, or in their lunch break, more than 60% of web traffic comes from mobile, and this percentage keeps on growing.
Without one-click apply, applicants need to fill out forms and attach their documents manually, and often this process moves to an external webpage to capture the data. One-click Apply gives your candidates the ability to pre-fill application forms using their LinkedIn, Seek or Indeed profiles. This integration makes the process significantly more accessible, particularly on mobile devices. You will reduce your risk of applicant drop-off, and you still see these details sent straight to your JobAdder system.
Set up is straight forward and will take less than 30 minutes of your time. The information you will need to supply to us so we are able to set this up for you is your:
JobAdder username
JobAdder password
Job board ID/name.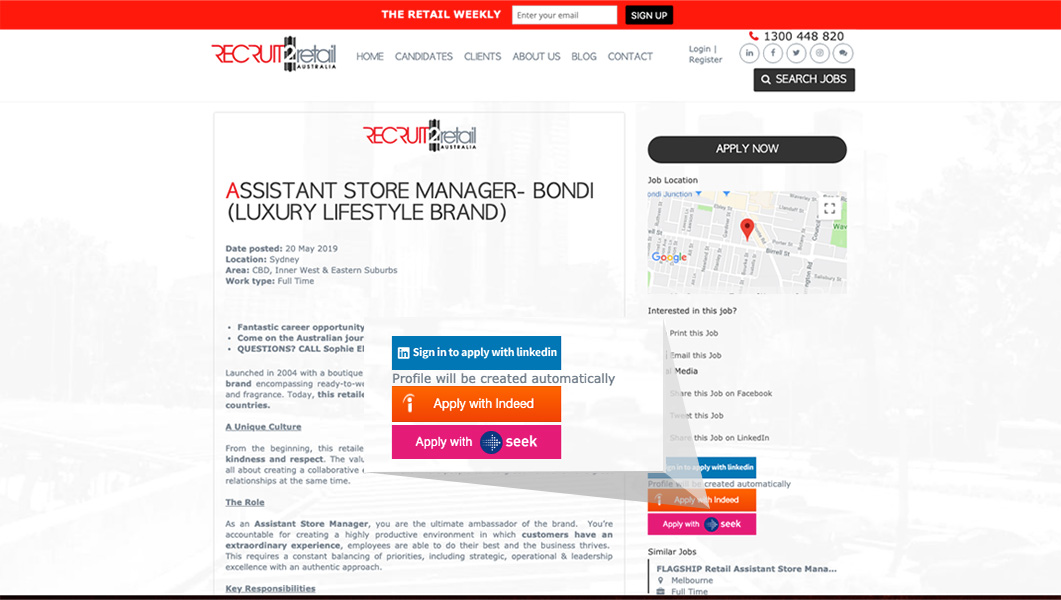 Once we have this information, our team will do the rest. When active you'll see your integration buttons showing up on the job detail page, and the apply now button will direct to your websites own apply page, giving your candidates a faster and more consistent experience, while you continue to enjoy all your features of JobAdder.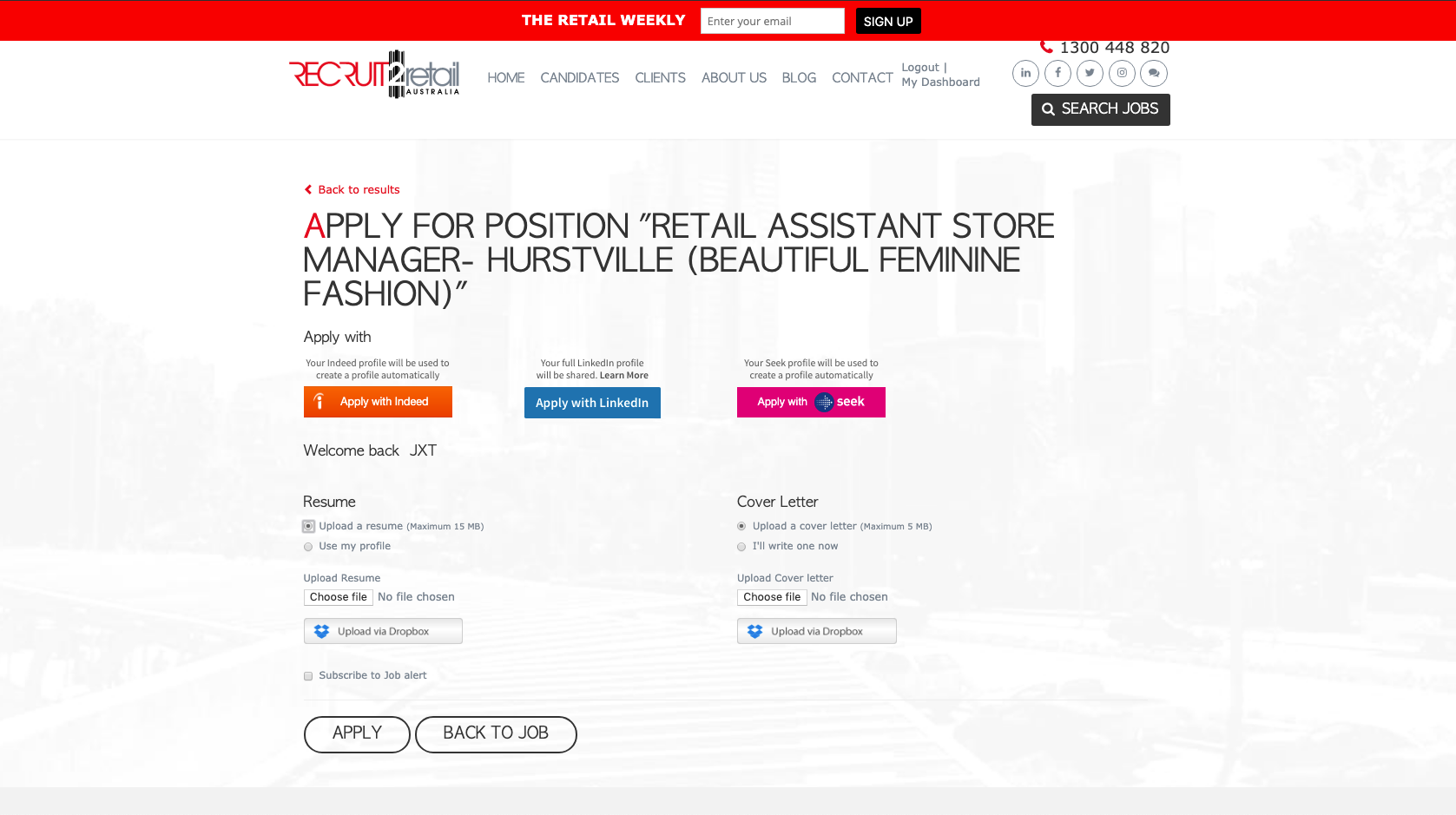 If you have any questions or would like to find out if your site is eligible for the integration, give us a call on +61 2 9955 7170.